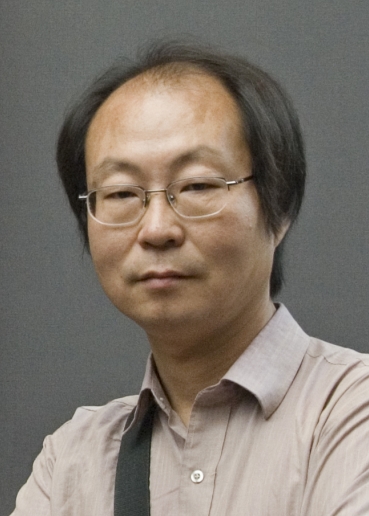 Christopher Wu
Associate Professor of Design

Email: chriswu456@hotmail.com
Christopher Wu was born in Shanghai in 1961. He was admitted to the Department of Stage Design of the Shanghai Theatre Academy in September 1978 even before finishing high school. He received his Bachelor of Arts degree in 1982. He went to the United States in 1985. After graduating from the Pennsylvania Academy of the Fine Arts, the oldest art school in America, he moved to New York in 1990. He returned to Shanghai in 2003, and joined the faculty of the School of Media and Design at Shanghai Jiaotong University, where he initiated a European Art History program. He also established a Fine Arts Department and served as its first chairman. He is currently a member of The Chinese Artists Association and The Shanghai Artists Association.
Since 2005, he has participated in more than 53 exhibitions, including The 7th National Watercolor and Pastel Exhibition which won him a Bronze Medal, The National Exhibition of Small-Scale Landscape and Genre Paintings in Oil which also won him a Prize for Excellence, The 8th National Watercolor and Pastel Exhibition, The 11th National Exhibition of Fine Arts: Watercolors and Pastels, The 9th National Watercolor and Pastel Exhibition, and The 10th National Watercolor and Pastel Exhibition.
A "Renaissance man"(so called by the press) and a highly accomplished painter, he has been the focus of so much media attention that the stories about him and his works have been featured more than 178 times in 58 books, newspapers and magazines in the past several years. His works have appeared in 81 catalogs so far.
In the European classical tradition, his paintings, elegant in style with flawless techniques and refined details, made him a highly sought after artist. He has received many important commissions from museums, institutions and government in recent years. "The Lunar New Year", a genre painting depicting twelve cherubic children in traditional Chinese costumes playing with firecrackers in a garden was very well received by visitors of The Zhujiajiao Culture and History Museum. It is not only the most beloved painting in the museum, but also the most frequently pirated image of its kind by the media (So far it has been found in more than 9 newspapers and magazines, including the covers of two magazines). A series of five paintings (pentaptych) depicting "Five Generations of Leaders in Changning District" commissioned by the government is the centerpiece of The Shanghai Cohesion Project Museum. Another painting entitled "Affection" (also known as "Maternity Ward") is in the collection of the same Museum. He is currently working on a large scale historical painting "Battle across the Yangtze River", which will become the most important painting in The China Maritime Museum.