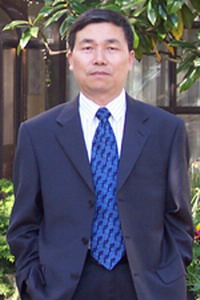 Jianqiang Li
professor
Email:
Professor Li Jianqiang, Member of Communist Party of China (CPC) SJTU Standing Committee, and Director of CPC SJTU Committee Office.
Professor Li Jianqiang graduated from the Department of Chinese Language, Anhui Normal University in 1977. He later on academically upgraded himself in a training program organized by the Chinese Ministry of Education in 1982, and eventually got his Master of Laws from Shanghai Jiao Tong University in 2002. He studied at Latrobe University, Australia in 2003.
Professor Li Jianqiang's academic interests are in higher education management, reform, and CPC development. He has published 10 books and/or book chapters, and over 140 academic and administrative papers, and has headed or participated in more than 10 Chinese Ministry of Education, and Shanghai Municipality research projects.
Professor Li Jianqiang served successively at SJTU as: Associate Professor & Assistant Dean of School of Management, Deputy Director of CPC SJTU Committee Office, Director of Reform and Development Office. Besides, he had also served successively as: Associate Professor and Deputy Director of CPC Anhui Provincial Administration Committee before he joined SJTU in 1995.