2017 SJTU-ICA International New Media Forum
阅读:10964 发布于:2017-11-13 16:30
On November 11th , the "2017 International New Media Forum" with the theme of "Era of Intelligent Media: Communication and Negotiation" commenced in School of Media and Design, SJTU in Shanghai. The forum was jointly held by School of Media and Design and the ICA (International Communication Association) to discuss the influence of intelligent media on our life as well as its applications and future trend. It was the fifth consecutive year that the two joined force to organize an international forum for new media. The two counterparts used their combined strength to build a platform for world leading academic achievements to be introduced and for China's own advanced research to shine on the global arena.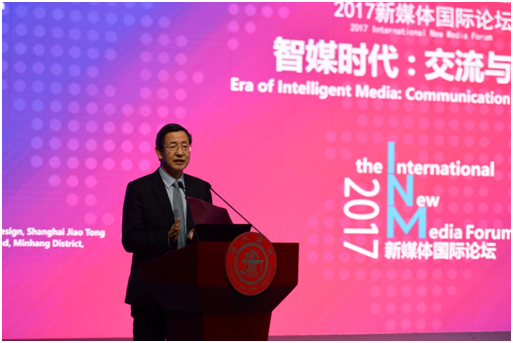 The opening ceremony was chaired by Li Benqian, Dean of SMD. Jianqiang Li, member of the Party Standing Committee of SJTU delivered a welcoming speech. The forum welcomed preeminent scholars from universities and research institutes home and abroad including University of Pennsylvania, Purdue University, University of Mannheim and Nanyang Technological University, as well as representatives of the industry.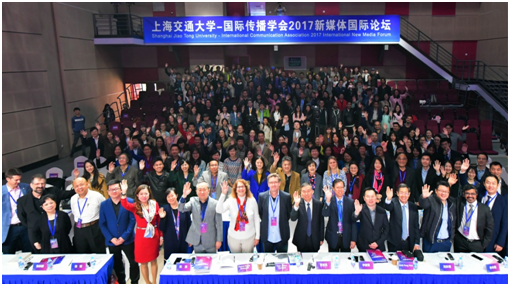 School of Media and Design has been developing vigorously since its founding 15 years ago, with major breakthroughs in the number of major research topics in Journalism and Communication of National Social Sciences Foundation, the number of scholars on the "most cited researchers" list, and the number of accepted professional proposals by ministries under the CPC Central Committee. Journalism and Communication discipline was also listed on the QS top 100 Disciplines ranking both in 2012 and 2014. In 2017, it ranked top 4 in China according to Shanghai Global Ranking of World Universities.