2018 ICA-affiliated New Media International Conference at Shanghai Jiao Tong University
阅读:10402 发布于:2018-10-30 15:12
On October 28, 2018 the ICA (International Communication Association)-affiliated New Media International Conference was held in Shanghai. The forum was organized by the School of Media and Communication of Shanghai Jiao Tong University to discuss opportunities and challenges around "Intelligent Communication". It was the sixth year that the two joined forces to organize an international forum for new media. The conference has become a preeminent venue for presenting and discussing cutting-edge academic and industry research in Media and Communications.

The opening ceremony was chaired by Prof.Benqian Li, Dean of SMC. Terry Flew, President-elect of the ICA and Weiming Wang, Vice President of SJTU delivered the welcoming speeches. The forum welcomed prominent scholars from leading universities, research institutes, and representatives of the industry. Keynote speakers included Ang Peng Hwa and Patrice Buzzanell, both former president of the ICA; Francis Lee, Editor-in-chief of Chinese Journal of Communication; Ruan Yu, Managing Director of Baidu Baijia; and Duan Peng, Vice President at the Communication University of China. This year's presentations included a wide range of topics, such as "The problem of trust in the digital age", "Modulating meaning: The power of multimodal communication", "New media in the age of information overload", and "Imagining Chinese AI". The conference was a great success which has attracted a lot of attention and praises from the academic world as well as the industry.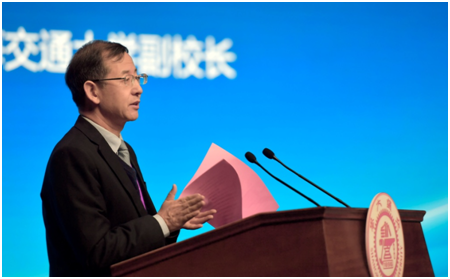 Prof.Benqian Li, Dean of SMC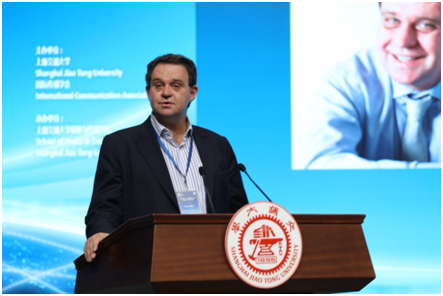 Prof.Terry Flew, President-elect of the ICA
SJTU's School of Media and Communication has been expanding rapidly since its founding 16 years ago, with more than 400 undergraduates, 200 master students and 100 doctoral students from all over the world. The school has seen major breakthroughs in the number of research topics in Journalism and Communication from the National Social Sciences Foundation, the number of scholars on the "most cited researchers" list, and the number of accepted professional proposals by ministries under the CPC Central Committee. The journalism and communication major ranks within the top 5 in China and was in top the 100 of the QS World University Rankings by Subject in both 2012 and 2014.
ICA is an academic association for scholars studying, teaching, and applying all aspects of human and mediated communication. ICA began more than 50 years ago as a small association of U.S. researchers and is now a truly international association with more than 4,500 members in 80 countries. Beginning in 2003, ICA has been officially associated with the United Nations as a non-governmental association (NGO).
(Written by Brett Payton, edited by Lutong Zhang)