SMC Transcends in Serbian Media
阅读:5255 发布于:2019-04-19 10:15
International and National Serbian Media showcased the work and academic success of Milan Kuzmanovic, MA student of New Media Studies at the School of Media and Communication of Shanghai Jiao Tong University. During the last winter break, multiple television networks, online news portals, radio stations, and newspapers presented stories about his life in Shanghai and his experience as a student in China.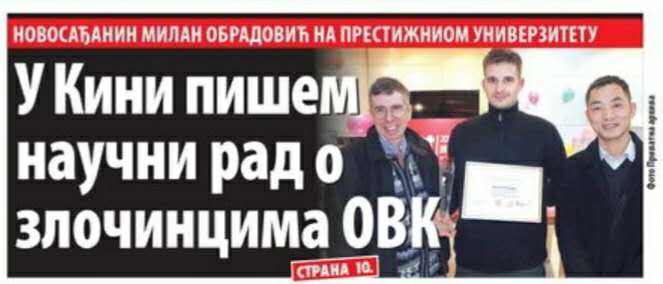 "Since the interviews were conducted in January and February, I believe that it was the perfect time to promote SJTU to prospective students, since admissions are due at the end of March. I already have a couple of friends who have applied to different programs in China", said Milan, who is specializing in the use of new media in politics.
The Dean's list awards, his research progress, and the university's teaching approach focused on research were some of the topics that Milan discussed during the interviews. "Jiao Tong is strongly research oriented and, even when it comes to social sciences, the use of quantitative methods is greatly encouraged. I believe this is crucial for the development of the field," he explained.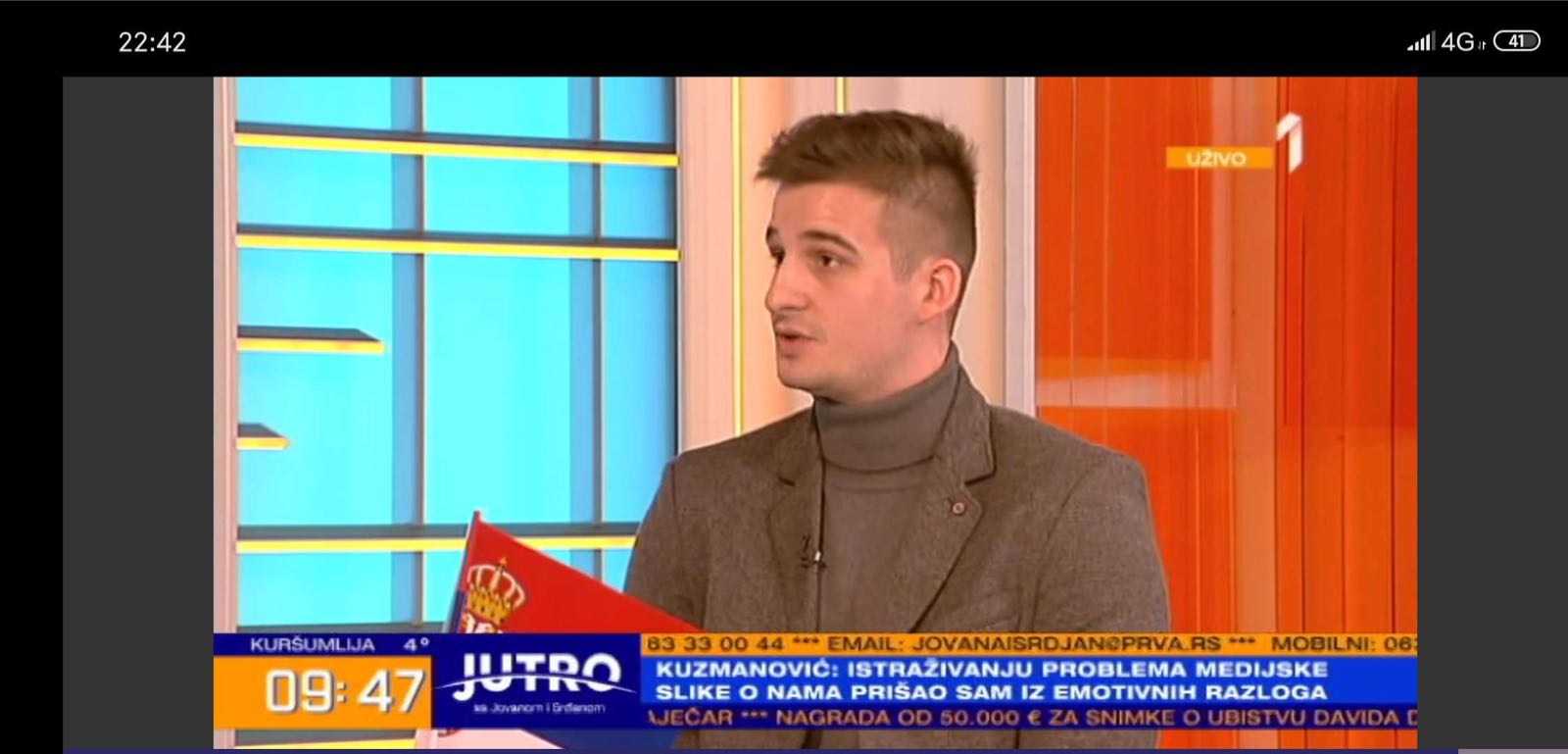 Some of the media that approached the graduate students included: Prva Televizija, Radio televizija Vojvodine,Večernje Novosti Newspapers, and Radio Belgrade. Milan is among the top students of his class and has been acknowledged for his outstanding academic performance. He plans to continue collaborating with the University as a Messenger of Goodwill and help Jiao Tong attract new talent in the future.
(Written by Laura Gomez Aurioles)