Congratulations to SMC International Ph.D. Students for their Journal Acceptance
阅读:2926 发布于:2019-11-27 14:56
Maryam Esfandiari and Bohdan Fridrich are both PhD candidates of School of Media and Communication at SJTU. Recently, their paper titled Visual Content of Twitter during the 2018 Protests in Iran: Analysis of Its Role and Function got accepted for the Global Media and Communication journal.
The paper examines the visual content of Twitter posts including photos and videos published during the 2018 Iranian protests with the objective to understand how the 2018 protests of Iran are visually represented on Twitter. The study is built on theoretical framework of "dynamic dual path way model of approach coping" that categorizes responses of collective action in emotion-focused and problem-focused coping.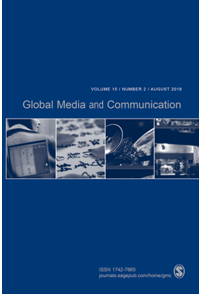 SMC's International Doctoral program in New Media Studies
The goal of SMC's Ph.D. program is to develop world-class innovative leaders who can work in international universities and research institutes in the field of new media studies. A Ph.D. degree is given in recognition of a student's outstanding knowledge and innovative capability in a specific field. SMC encourages cutting-edge research, and emphasizes disruptive technologies and paradigm-shifting approaches. It seeks cooperation with research projects in government and industry to achieve international impact. It also encourages international cooperation and exchange, through short-term study abroad programs or participation in international conferences. The length of a doctoral study is normally 4 years.