Alumna Wins The University of Melbourne's Graduate Research Scholarship
阅读:1339 发布于:2020-11-18 10:32
In the midst of these challenging times, one of our alumni shines as a rising star in Australia for she has earned the Graduate Research Scholarship at The University of Melbourne. Laura Gomez Aurioles (Class 2020), who studied the Master of Arts in Journalism and Communication at the School of Media and Communication, shares with us her experience.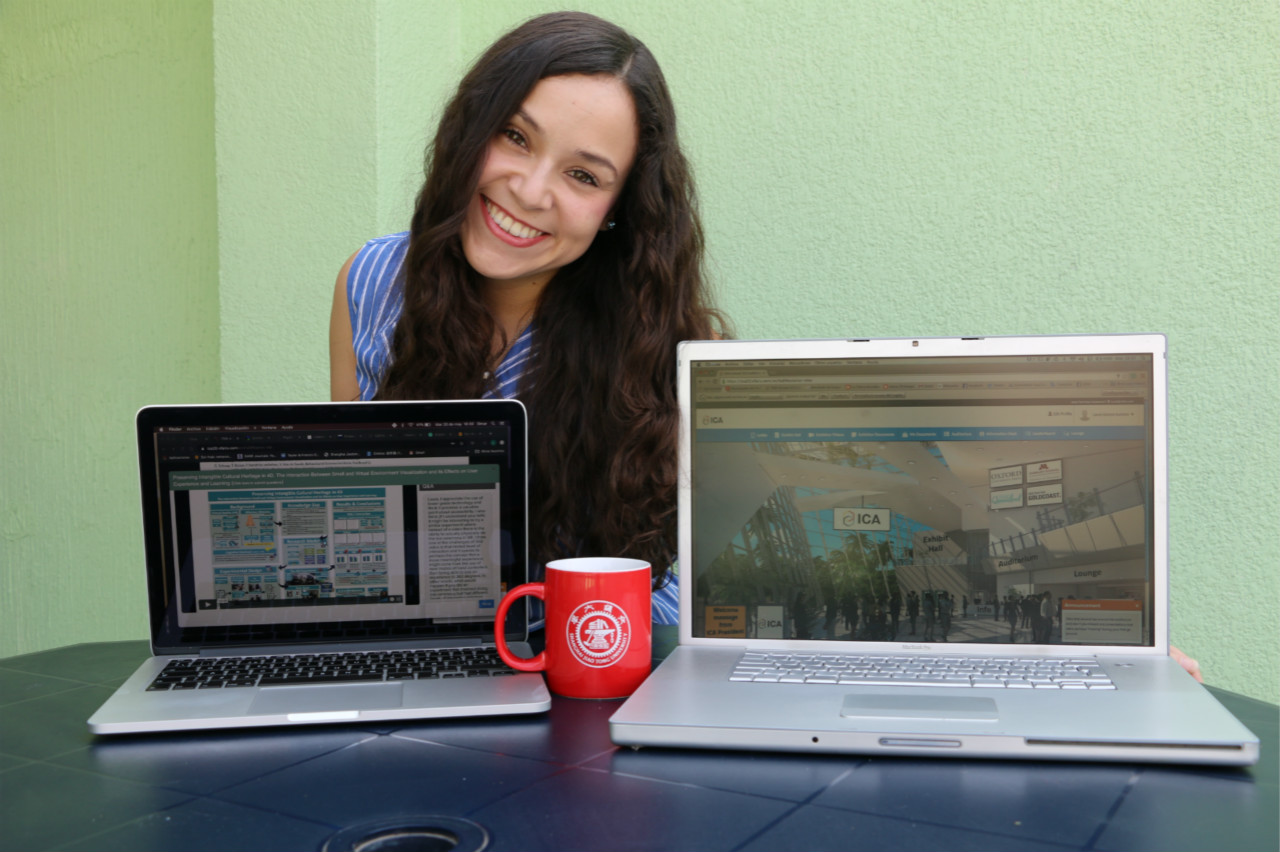 Laura Gomez Aurioles (Class 2020 of SMC)
"I went to Melbourne last March to meet Dr. Eddie Paterson—who is the Head of the Creative Writing Program at The University of Melbourne—and shared my research project with him. We made a great connection and now he will be my main supervisor during my Ph.D. studies," explained Laura, who will be researching the usage of Virtual Reality in the preservation of Intangible Cultural Heritage.
As the first Mexican student in SMC, Laura stood out as a researcher during all her studies and graduated at the top of her class. Furthermore, she presented two research papers at the International Communication Association Annual Conference last May, being her topics political communication and virtual reality.
"It was the academic rigor of Shanghai Jiao Tong University (SJTU), the continuous help of my professors, and my determination to carry out both projects that nurtured my passion for research. My supervisor and mentor, Dr. Xue Ke, always motivated me to go further and believe in my potential. She has certainly played a fundamental role in my career," she concluded.
Laura will begin her studies in March 2021 and envisions creating a Virtual Reality Time Capsule that will allow people from all over the world to learn about international cultural traditions and heritage. This is an idea that was inspired by her master's thesis, where she created a Chinese Virtual Reality Tea Ceremony. The experiment was carried out at SJTU and allowed users to experience the event and also smell the tea.
"I hope that this inspires more people to study at SJTU and make the most of their time there. Through its classes, international conferences, professors, and facilities, SMC fosters academic excellence. You can also meet great colleagues and friends. Living and studying in China has definitely changed my life and I will always treasure my years in Shanghai," said Laura, as advice for future and current students.