AI Medical and Digital Health Communication International Graduate Academic Forum
阅读:2201 发布于:2021-11-12 15:10
From November 5th to 6th, the "AI Medical and Digital Health Communication" Graduate Academic Forum was held at Shanghai Jiao Tong University. Focusing on the theme of health communication in the digital age, more than 200 guests including scholars home and abroad, industry experts, and graduate students participated in this forum to discuss the transformation and trend of modern medical and health communication in the era of big data intelligence.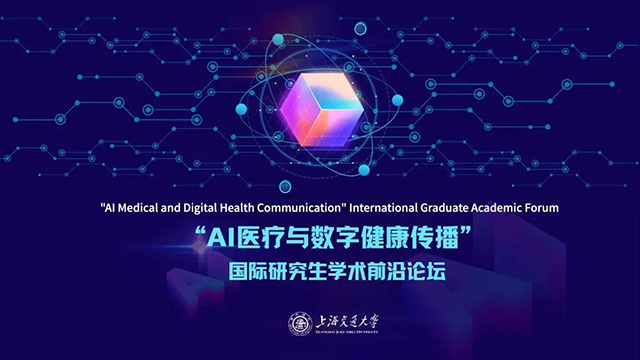 Wang Qian, director of the Health Communication Research Center of the School of Media and Communication, Shanghai Jiao Tong University hosted the opening ceremony.
Professor Shao Guosong, Associate Dean of the School of Media and Communication and Wang Tao, Professor of Trauma Surgery of Shanghai Oriental Hospital and Director of the Institute of Health Emergency Management delivered opening remarks.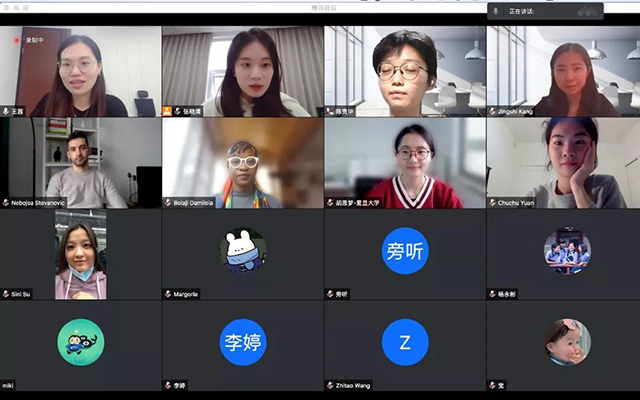 In the keynote speech session, Professor Hairong Feng from the University of Minnesota, Dr. Mandy Zhang from Long Island University, and Dr. Yue Yang from the University of Southern California delivered keynote speeches in English. They talked about social support and mental health during the pandemic, pandemic topics on Twitter, as well as the doctor-patient relationship and social transformation in digital health communication.
In the graduate students' panel, students from the University of Southern California, Tsinghua University, Peking University, Communication University of China, Zhejiang University and other universities shared their research results on health communication in the digital age. Coming from schools of different disciplines like medical schools, design schools, physical education schools, journalism and communication schools and electronic information schools, the graduate students presented on topics of multidisciplinary fields from diversified perspectives, including the use of social media and health communication, digital health communication and practice in the context of new technologies, health industry, design innovation, and media production and reform in the Intelligent Era.