Amidst Lockdown: SMC International Graduate Programs Continue to Attract International Young Talents and Aspiring Academics
阅读:1150 发布于:2022-04-30 17:22
On April 6, 2022 another round of online interviews marked the end of round two of graduate admissions for aspiring students in the 2022 International Graduate Programs in New Media Studies. Faculty from the programs interviewed a total of 13 applicants to evaluate their academic, research, and language competency.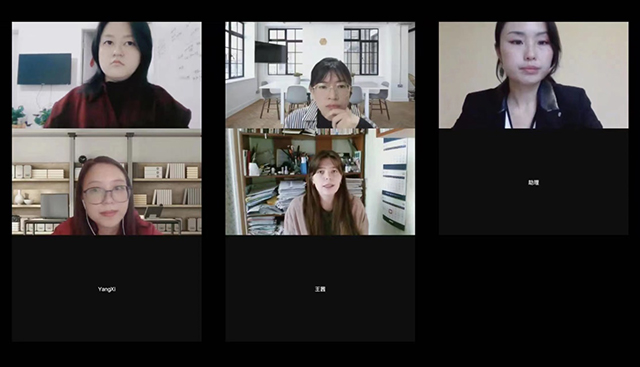 Screenshots from the online interview
This was the 7th round of interviews since application started on October 1, 2021. More than 85 applications have already been submitted for the school's International Graduate Programs at both master and doctoral levels and the submissions continue to grow. The applicants come from over 20 countries including the UK, the US, Russia, Canada, Germany, Spain, Australia, Serbia, Japan, Malaysia, and Korea. Among many of which are graduates and alumni of world-renowned universities like Johns Hopkins University, University College London, and University of Toronto.
SMC offers two English-taught programs in New Media Studies at master and doctoral levels respectively. We are home to over 200 international students from more than 60 countries around the world, including graduates from famous universities like University of Chicago, Johns Hopkins University, University College London, University of South California, Moscow State University, and University of California-Los Angeles.
The programs are open to applications till May 31, 2022. Details can be found from the link below: