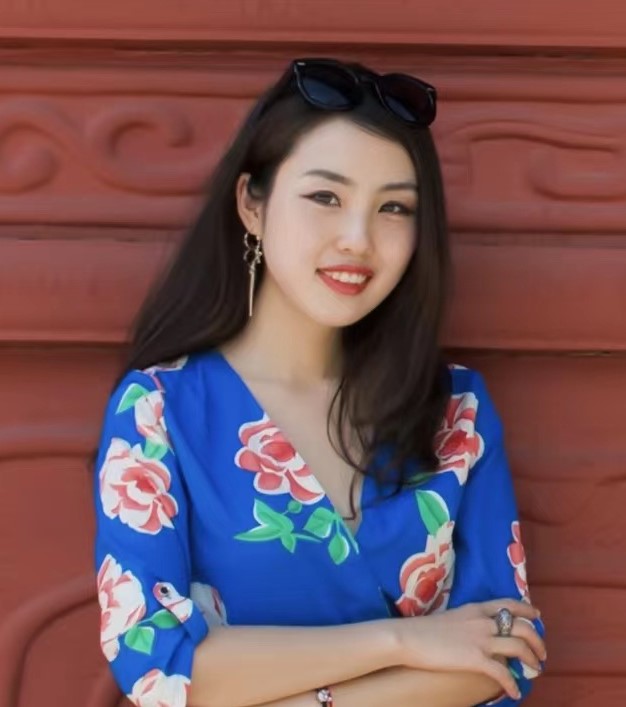 Dongjing Kang
Associate Professor
Email:dongjingkang@sjtu.edu.cn
Dongjing Kang is Associate Professor in the School of Media and Communication at Shanghai Jiao Tong University (SJTU). She holds a Ph.D. in Communication Studies from Ohio University and an M.A. from University of Nebraska-Lincoln. Before joining SJTU, she served as Assistant Professor at Florida Gulf Coast University and Instructor at University of Colorado-Denver. Her research lies at the intersection of (Inter)cultural and International Communication, Media and Development, and Organizational Communication. She has published essays in Journal of International and Intercultural Communication, Chinese Journal of Communication, Language and Intercultural Communication, and Qualitative Inquiry.
Select Publications:
1. Kang, D. (accepted). Taming the barbarian empress: Post-alteric imaginary of gender egalitarianism and pan-Chinese nationalism in the Legend of Xiao Chuo. Communication, Culture, and Critique.
2. Kang, D., & Krone, K. J. (2022). Organizing dissonance on the Tibetan plateau: Insights from the wisdom of nonduality. Culture & Organization, 28(1), 25-45. https://doi.org/10.1080/14759551.2021.1963963
3. Kang, D., & Li, Z. (2021). Home-in-language: Examining Tibetan migrants' narratives of homeplace amid China's urbanization. Language & Intercultural Communication, 21(2), 174-189.https://doi.org/10.1080/14708477.2021.1876719
4. Ju, R., & Kang, D. (2021). A critical dialogical approach to teaching public relations students intercultural competence. Journal of Public Relations Education, 7(1), 153-168. https://aejmc.us/jpre/?p=2412
5. Kang, D., & Rawlins, W. K. (2020). Living Eastern and Western understandings of dialogue and narrating practices of language revitalization in Tibet. Qualitative Inquiry, 26(3–4), 318–330. https://doi.org/10.1177/1077800418807260
6. Kang, D. (2020). Imagining China: Rhetorics of nationalism in an age of globalization. Rhetoric and Public Affairs, 23(3), 624-627. https://doi.org/doi:10.14321/rhetpublaffa.23.3.0624
7. Kang, D. (2019). American political discourse on China. Quarterly Journal of Speech, 105(3), 353-357. https://doi.org/doi:10.1080/00335630.2019.1623465
8. Musiba, M. C., & Kang, D. (2018). Towards a community-based conservation and sustainable use of Tanzania's Heritage. World Heritage and Sustainable Development in Africa, 225-232, United Nations Educational, Scientific and Cultural Organization. http://unesdoc.unesco.org/images/0026/002612/261283m.pdf
9. Kang, D., & Utah Sodeke, C. (2017). How dialogical are we really? Insights gleaned from (un)dialogical moments in ethnography. Departures in Critical Qualitative Research, 6(4), 47-69. https://doi.org/10.1525/dcqr.2017.6.4.47
10. Kang, D., & Rawlins, W. K. (2017). Exploring languages preservation in Kham Tibet, learning from "Discourse in the Novel," and writing a Dialogical/Bakhtinian ethnography. Qualitative Inquiry, 23(8), 618-630. https://doi.org/10.1177/1077800416684873
11. Kang, D., Jia, M., & Ju, R. (2016). The expanding territory of organizational communication in China. Chinese Journal of Communication, 3(9), 232-263. https://doi.org/10.1080/17544750.2016.1202292
12. Chen, Y.-W., Simmons, N., & Kang, D. (2015) "My family isn't racist—however…": Multiracial/Multicultural Obama-ism as an ideological barrier to teaching intercultural communication. Journal of International and Intercultural Communication, 8(2), 167-186. https://doi.org/10.1080/17513057.2015.1025331
Honors/Awards
2021 Top Faculty Paper Award, International and Intercultural Communication Division,
National Communication Association, Seattle, WA
2021 Top Faculty Paper Award, Critical Cultural Studies Division, National Communication
Association, Seattle, WA
2020 Early Career Award, Association for Chinese Communication Studies,
National Communication Association, Indianapolis, IN
2017 Outstanding Dissertation Award, Association of Chinese Communication Studies,
National Communication Association, Dallas, TX
2017 Faculty Recognition for Eastern Illinois University's Interdisciplinary Center
for Global Diversity Award, Charleston, IL
2014 Enlight Fellowship, Ohio University, Athens, OH
2013 Enlight Fellowship, Ohio University, Athens, OH