U21 Graduate Research Conference concluded satisfactorily in applauses
阅读:10430 发布于:2015-06-24 09:18
The 2015 U21 Graduate Research Conference was held by School of Media and Design at Shanghai Jiao Tong University from 9 to 12th June and was a great success. Forty representatives from 14 U21 members attended the conference.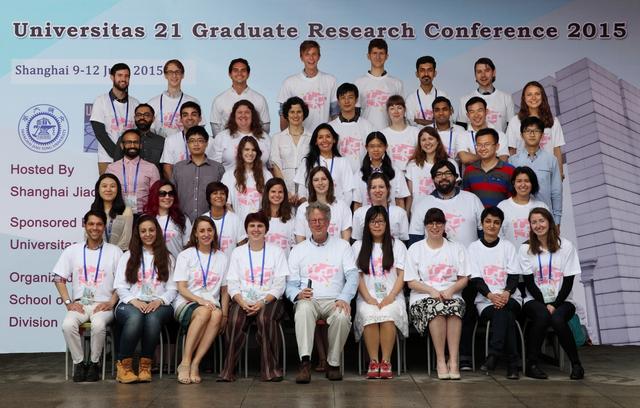 The first day was a buffet party and spent with some interesting ice-breaking activities, enabling the participants to get to know each other and create a friendly atmosphere for the more formal and demanding days ahead. Benqian Li which is the dean of School of Media and Design SJTU, gave a speech in the party.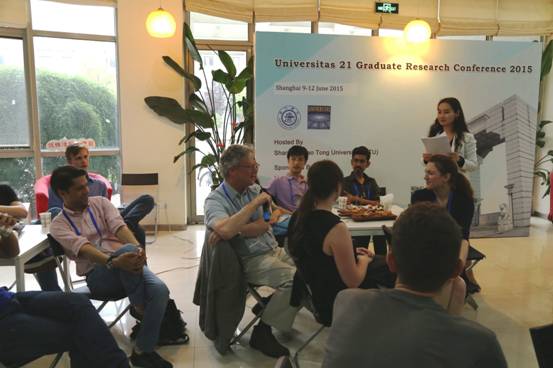 The conference was took place on Minhang campus of Shanghai Jiao Tong University. It took as its theme Digital Future and to help focus on this, six keynote speakers were invited to share their insights in this field.
Prof. Wenjun Zhang from Shanghai Jiao Tong University gave a keynote address on Future of Broadcast Television in China.
Prof. William H. Dutton from Michigan State University spoke on Multistakeholder Internet Governance.
Baris Gencel which is the CEO of GWANTSI and Digital Creative of WPP Agency Chris Jones delivered a talk on Augmented Emotions.
On 12th June, Prof. Terry Flew from Queensland University of Technology and Prof. Monroe Price which is from University of Pennsylvania makes the splendid lecture on Digital media law, Regulation and Governance: Public Policy and the Future of the Internet and Digital Futures: Changing Conceptions of Speech Regulation respectively.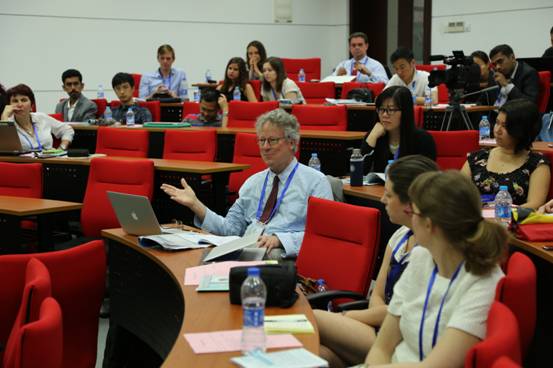 Alongside the keynote addresses, 30 students orally presented their research findings and 10 students shared their research through poster sessions. Students discussed their research, posed questions, sought solutions and took the opportunity to embrace this peer review and use it to enhance their work.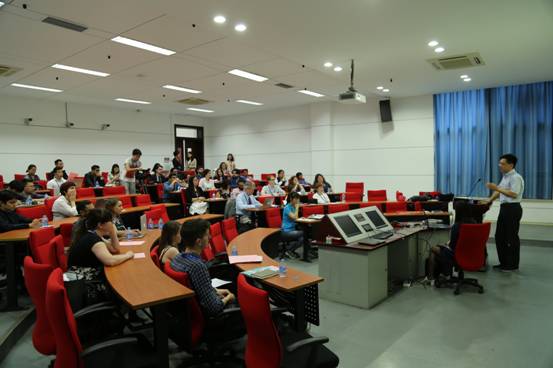 At the end of the conference, as has become custom, the three best oral presentations and one best poster presentations were selected by all the attendees. The best oral presentation awards were given to:
Prasanna Sritharan, University of Melbourne
Prasanta Bhattacharya, National University of Singapore
Kathryn Ann Kaczmarek, University of Maryland
The best poster awards went to:
Jochem Jansen, University of Amsterdam
Besides academic research and communication, field trips are arranged during the formal proceedings. The student delegates visited YOUZU.COM, one of the most renowned on line game companies in China, and experienced the bund and Huangpu River Cruise, the most representative tourist attractions of Shanghai.
Ning Wang