55 Int'l Graduate Students Enrolled at SMD this Fall
阅读:10999 发布于:2016-09-15 07:46
For the past 2 years, the international graduate students at SMD have grown at more than 100% each year. This year, the total number of international students in our various graduate programs has increased to 37. Last year, 18 international graduate students were admitted to SMD while this year the number has doubled, which ranks fourth in our university.
SMD currently offers 4 graduate programs taught in English, which includes the master and doctoral programs in new media studies, and master and doctoral programs in design. Nearly 100 international students consulted about our graduate programs online through emails and websites and then applied for our School. After a round of online interviews and careful consideration, SMD sends the letter of acceptance to 62 promising students. In the new semester, 37 students have come to the campus to register and join in our various graduate programs. Among all new students, 22 are in our master programs, and 15 in doctoral programs, coming from more than 30 countries all over the world. Specifically, about 1/3 of them come from western countries such as U.S., U.K., Russian, Canada and Italy while 2/3 come from Latin America, Asian, ad African countries. Some of them graduated from such world-famous universities as University of Chicago, University of California at Los Angeles, University of Southern California.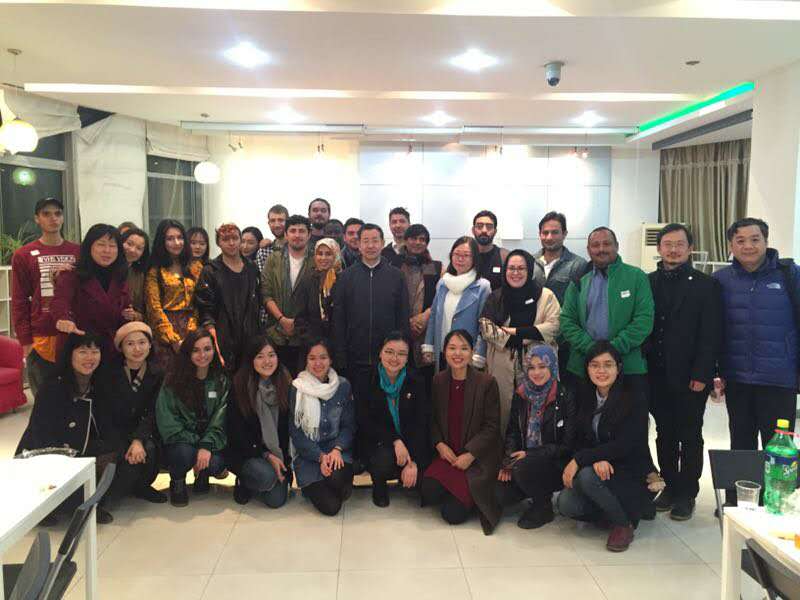 In order to help international students get familiar with the School and the City more quickly, SMD faculty and staff have tried their best to help them. International students are often impressed by how welcoming and helpful our faculty and staff can be. Internationalization is one of the main competitive strategies of SMD, which is striving to become a top media and design school both in China and in the world.