International Students Exploring Minhang in a Photography Field Trip
阅读:10306 发布于:2017-12-14 14:02
Not even the rain could stop the group of passionate photographers that explored Minhang's local surroundings in the search for the perfect picture last December. International students from the New Media Master Program at Shanghai Jiao Tong University were invited by a team of renowned local photographers, led by Fan Zhang, Associate Professor in photography of SMD to explore culture and scenery in Minhang.
Their first stop was Qibao Ancient Town, where landscapes and scenes of Chinese traditional lifestyle unveiled to their cameras. Bridges, a small market, and a temple were some of the highlights. In addition, the students had the opportunity to visit the Museum for Shadow Puppetry and the Zhang Chong Ren Memorial Hall. The former allowed the students to appreciate and experience first hand the ancient art of Chinese shadow puppetry, where they were able to manipulate the puppets themselves and learn about their history. The latter exhibited the work of Mr. Zhang, considered one of the founders of Chinese modern sculpture art, and showed a smooth contrast in the evolution of China's arts and inheritance. Zhang's work reflects how the Asian country has successfully adopted features of European's artistic canons, while keeping its own essence.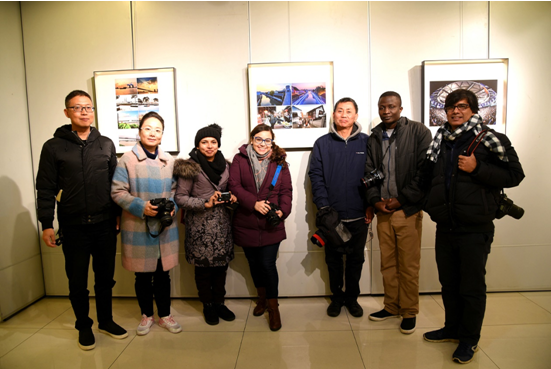 As a final stop of their cultural trip, the group visited People's Art Center in Minhang, where they could admire some of the most relevant work of the photographers that led their tour. International students from Mexico, Bangladesh and Uganda who joined this field trip all found it rewarding and a good opportunity to learn about Chinese culture. Ms Fan Zhang said there would be more events like this for international students to experience the beauty of Chinese culture.
Written by Laura Gomez Aurioles