SMC Delegates Visited Missouri School of Journalism
阅读:2712 发布于:2019-05-22 16:00
May 21, 2019, Prof. Li Benqian, Dean of School of Media & Communication visited Missouri School of Journalism in Columbia, the United States, along with Dr. Wang Hao, Deputy Head of Journalism & Communication Department and Zhang Lutong, SMC's International Affairs Coordinator.
They had productive meetings with Prof. Earnest Perry, Associate Dean for Graduate Studies, Prof. Fritz Cropp, Associate Dean for Global Programs, Dr. Yuyan Ernest Zhang, director of China Programs and Dr. Mike McKean, founder of the school's Convergence Journalism program.
They had pleasant discussions on several potential partnerships between the two schools including a dual-master-degree program and a dual-bachelor-degree program. They also found overlaps in their focus on new media and big data in teaching as well as research. MSJ showed great interest in cooperating with SMC in its innovative VR Reporting projects.
The Missouri School of Journalism at the University of Missouri in Columbia is a journalism school which is one of the oldest formal journalism schools in the world. The school provides academic education and practical training in all areas of journalism and strategic communication for undergraduate and graduate students. This visit strengthened the relationship between the two schools and opened up new opportunities for future cooperation in research, teaching and exchanges of faculty and students.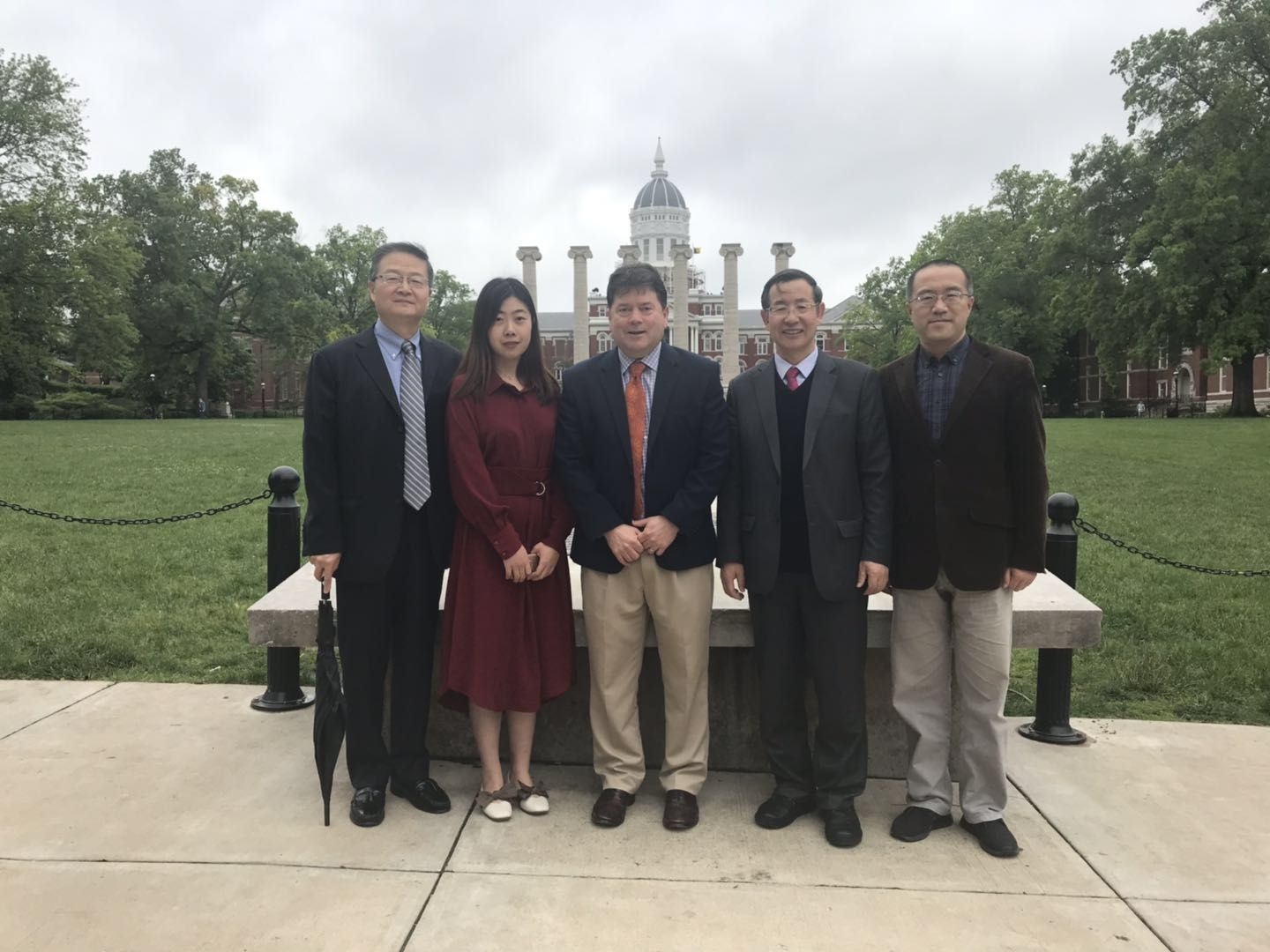 SMC Delegates with Prof. Fritz Cropp and Dr. Yuyan Ernest Zhang