Meet Amanda Florian, an international SMC alumna
阅读:2565 发布于:2022-01-11 15:57
Apart from being an American director, journalist, and entertainer who reports from Shanghai, China, and the United States, I'm also an international alumna of the School of Media and Communication at Shanghai Jiao Tong University. My work has appeared in CNN, USA TODAY, NBC, Discover Magazine, and Rest of World. I've also had the chance to work on a variety of music videos, scripts, and other creative works–most recently winning an award for Best Director at New York City's 48 Hour Film Competition.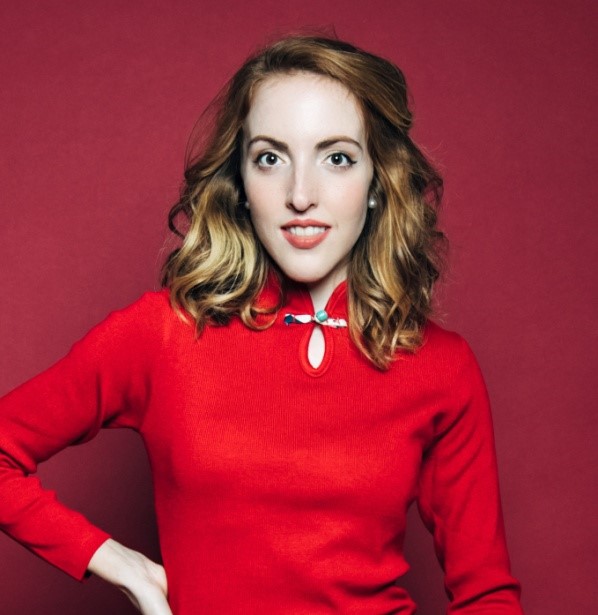 As a curious kid, I was always asking questions. My Puerto Rican mother–with her vivacious personality–constantly encouraged me to do so. I was inquisitive about people and places, which made me a better storyteller. When I attended a Chinese language summer camp at the age of 14, I realized how passionate I was about language and culture–even at a young age. From that experience came another dream: travel the world and share stories. More specifically, I wanted to see China one day and experience the culture and language in all of its richness.
Flash forward to 2017, after getting a degree in multimedia journalism and film studies at Milligan University in Tennessee, I finally made it—Asia. I spent a year solo-traveling Asia, meeting people, and trading stories with strangers along the way. With each place came a new culture, new cuisine, new opportunity for adventure. I was intrigued by Beijing's historical operas and the wild part of the Great Wall (Jinshanling) that sits in Hebei province in China. I later trekked to Taizhou in Zhejiang province, where I convinced my friends to hike 37,000 steps to catch the sunrise with me.
When I first came to China, I didn't know much Mandarin besides how to say "hello" and count to 10. But that didn't stop me from exploring, and it certainly didn't stop me from meeting new people. In fact, the locals became my teachers as I navigated busily beautiful Shanghai via bike. Something about the city of Shanghai kept pulling me in, and I didn't want to leave. I found myself captivated by the people, mesmerized by their way of life and melodious Mandarin.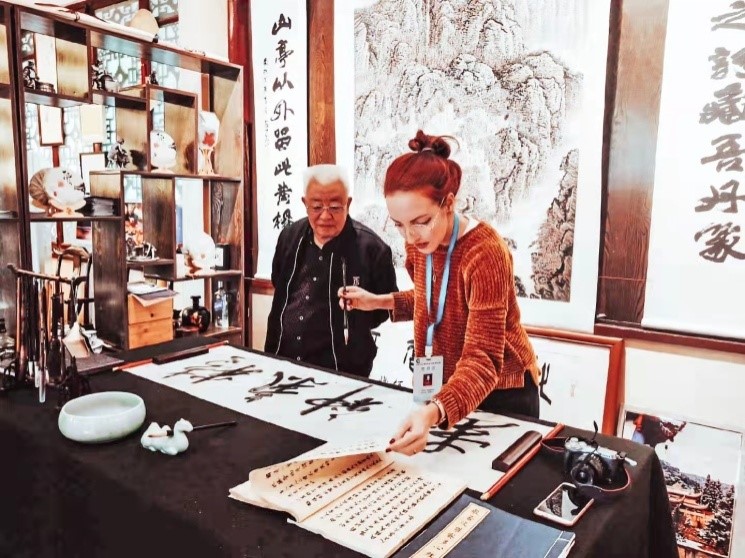 Xichang, Sichuan, China
A year after my solo-travel adventures, I decided to pursue my Master's in new media studies at the School of Media and Communication at Shanghai Jiao Tong University. I'm thankful for the community I found at SJTU, and I'm incredibly grateful for my advisor, mentor, and friend Hui Hua, who encouraged me to give 110 percent. Whether it was recording a podcast, working on a short film, writing a script, or conducting research on TikTok, he always supported–and continues to support–me in all of my endeavors and projects.
During my time at SJTU, I had the opportunity to travel to Xichang, Sichuan, where my colleagues and I created a media-centric plan for the city. Our goal was to amplify the city's image by developing clear engagement strategies via new media, a documentary TV series, and other outlets. During my final year at SJTU, I conducted qualitative research on TikTok and Gen Z users. In the study, I specifically analyzed those who used TikTok during the pandemic to understand how the app helped shape their shifting personas online and offline.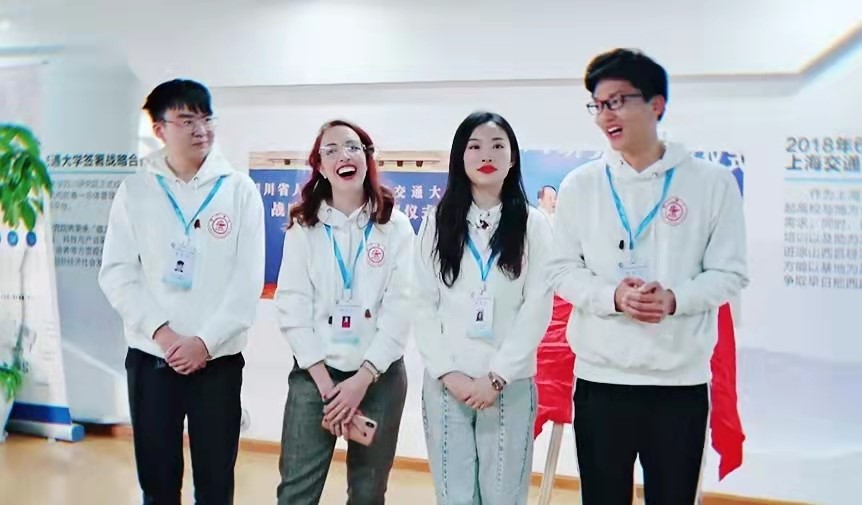 Xichang, Sichuan, China
While at SJTU, I also launched a small tech startup called Clapback Media, or 上海拍手媒体技术有限公司. Due to the unforeseen circumstances of the pandemic, the project has been put on hold, but my colleagues and I look forward to expansion in the next year or so. Our new media app is geared toward young audiences in China who are bold and inquisitive, and I'm excited to see what happens next.
For those looking to get a degree overseas at SJTU or the School of Media and Communication, please visit https://smd.sjtu.edu.cn/english.php/international/english for more information. Remember to stay curious and 加油!